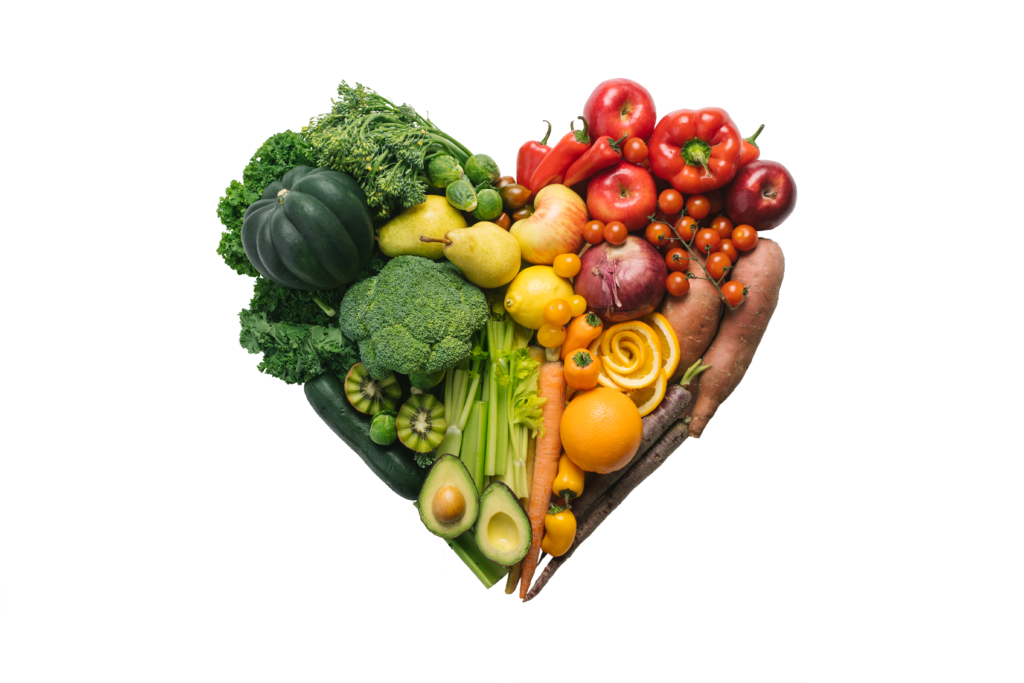 National Nutrition Month Featuring Interview w/ Registered Dietitian
March is National Nutrition Month and we're encouraging you to make healthier eating habits and lifestyle choices! As part of our Food as Medicine mission, we are improving accessibility to healthy food and nutrition education by joining forces with UniteForHER's passport program. In a recent interview, we asked the UniteForHER Registered Dietitian Michele DiCristofaro MS, RD, LDN how to get the most out of a FarmboxRx fresh produce box. Check out the full interview below. 
But first, did you know that eating healthy foods gives the body the minerals it needs to stay balanced? For example, sodium is a necessary mineral in our diet to keep our bodies running smoothly. But, too much sodium can lead to several health issues. 
Sodium is an essential nutrient that helps balance the water in our bodies. It is important for muscle and nerve function. It also plays an important role in regulating blood pressure. When we eat and drink things high in sodium it causes our bodies to hold on to extra water in an attempt to wash out the extra sodium. This causes increased pressure of the blood vessels and heart, therefore, causing your blood pressure to go up.
Salt is typically used to enhance the taste of many foods. At FarmboxRx, however, we believe that the secret to great-tasting meals is the spices. They are nature's way of saying foods are supposed to taste good! Spices can reduce the sodium in your diet and add lots of flavor to your foods. Additionally, all the different spices and herbs have benefits ranging from reducing inflammation to improving brain health. Keep a variety of spices on hand to improve the taste and nutrition levels of each meal. 
---
Spices + Their Benefits
Cinnamon
A common spice used in many desserts. Cinnamon offers antioxidant, anti-inflammatory, anti-cancer, and anti-diabetic properties. It is made from the bark of the cinnamon tree. Cinnamon adds a warm, spice layer to sweet treats. 
Turmeric
This bright yellow spice is often used in Indian cuisine. Turmeric is a natural alternative to some over-the-counter medications. It is anti-inflammatory and some studies show links between curcumin (one of the main components in turmeric) helping reduce inflammation in the brain, as well as blood pressure.
Cayenne
Capsaicin, a substance in cayenne peppers that makes them spicy, can reduce the number of pain signals sent to the brain. It is also a natural blood pressure reducer! These hot peppers are just that, hot. Studies show cayenne may help reduce ulcers. Ulcers cause a lot of pain in the body, as well as pain caused by arthritis and diabetes.
Garlic Powder
A spice to always keep in the cabinet, is garlic powder! Research has linked garlic powder to health benefits that may include reduced blood pressure, cholesterol, the prevention of cancer, improved liver health, immune system function, and glucose regulation.
Ways to add spice to produce:
In marinades (with olive oil,) and then grilling or baking

Sprinkle cinnamon or cayenne on top of fruits

Top vegetables with spices before roasting
---
3 Tips to Add Flavor & Reduce Sodium
Here are three more tips to add more flavor to your foods and reduce the sodium in your diet to keep you healthy.
1. Create a base
Create a base of flavor for your savory meals by cooking with garlic and/or onions. Chop your garlic into tiny pieces, also known as mincing, or roughly chop your onions and add them to a skillet with 1-2 tablespoons of olive oil. Sauté until you are ready to begin adding in the additional ingredients. The flavorful properties of onion and garlic will bring a delicious, sodium-free flavor to your dishes.  
2. Add more herbs
Fresh herbs including cilantro, parsley, and thyme are natural, low-calorie ways to increase the flavor in your foods. To make cooking with fresh herbs even easier, you can chop up your favorite blend of herbs, add a couple of pinches into the slots of an ice tray, and cover them with water to freeze your herbs ahead of time. When it comes time to cook, simply add a "herb cube" to your dish! 
3. Marinate foods
Letting vegetables and meat sources soak in a sauce is one way to add lots of flavor to a dish. You can marinate foods for anywhere from 20 minutes to 8 hours or overnight. Great food options for marinating include bell peppers, mushrooms, squash, zucchini, chicken, fish, and tofu. 
We hope this article was informative and gave you creative ways to reduce sodium in your diet. Food, specifically healthy food, is supposed to taste good. Fortunately, by being mindful of your cooking methods, you can boost the taste of foods, as well as improve their taste. 
---
FarmboxRx x UniteForHER
Interview with Registered Dietitian:
Michele DiCristofaro MS, RD, LDN
1. Can you tell us a little bit about who you are and what you do?
I am Michele DiCristofaro, Unite for HER's Senior Nutrition Associate and Culinary Dietitian. As a part of the Unite for HER's Nutrition Team, I share their nutrition mission and philosophy with their community at a local and national level. 
As part of the Unite for HER Wellness Program, she motivates Unite for HER participants to utilize nutrition offerings, which include nutrition counseling during treatment and beyond and nutrition education via virtual cooking demonstrations, the UFH blog, and social media outlets.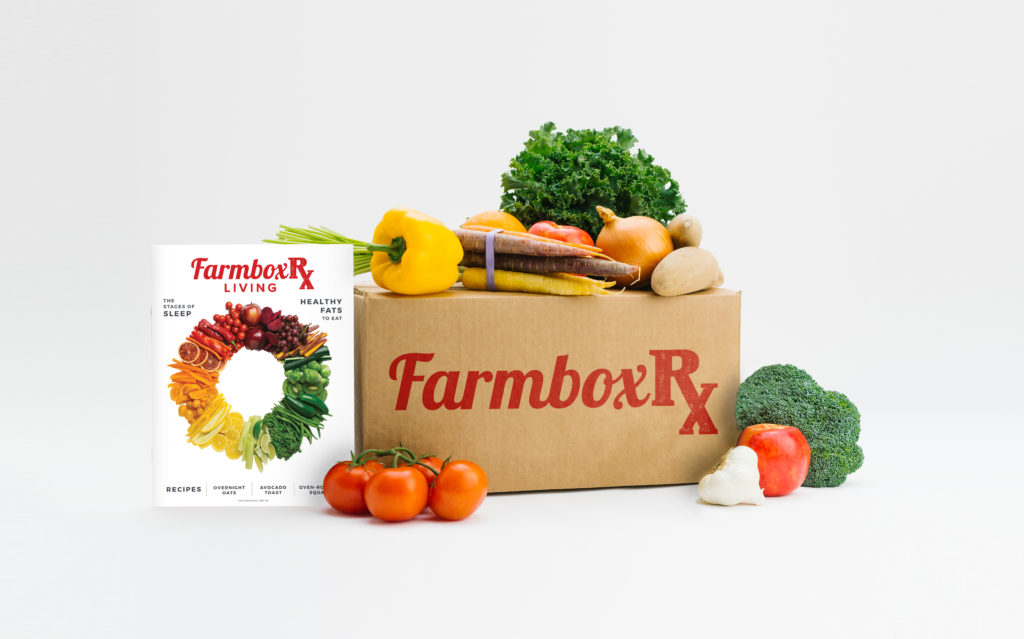 2. How do you recommend members use their FarmboxRx produce? 
Our team of Registered Dietitians at Unite for HER encourages a whole-food, plant-based diet to help support overall immunity and fight inflammation in our bodies.  We recommend choosing the FarmboxRx option on their passport as an ideal starting point. What easier way to start adding more vegetables than delivering them right to their doorstep? And we take it a step further by providing resources such as one-to-one nutrition consultations, links to our blog that include ways to start incorporating plants and plant-based recipes, and encouraging participation in our virtual cooking demos that feature mostly plant-based recipes.
3. What would you do with the ingredients found in the box?
My favorite thing to do is challenge myself! I think, "How can I make one dish with most of these beautiful vegetables?" It usually means getting a vegetable soup started or roasting them and adding a grain such as farro, quinoa or sorghum.
4. What is one of the most commonly asked questions by your patients? And how do you respond to this question? 
The most common question is, "What is this?" and then comes, "What can I do with it"? We love these questions! Our responses vary. "If it looks like a duck…" – meaning if it looks like a root vegetable, then what do you typically do with that? Do you roast root vegetables? Maybe cook them down into a mash or perhaps puree into a delicious creamy soup? If it's a big leafy green, we might suggest using the big leaves as a wrap as opposed to chopping it up into a salad. And we also give them ideas for adding veggies to meals they're already preparing. For example, laying greens on top of a warm veggie pizza or grating hearty vegetables with a cheese grater to cook into a hash. One of my favorites is pickling spring veggies. It's easier than most people think and so tasty!
5. Can you eat too many vegetables?
I don't think we can ever eat too many vegetables as long as they are not crowding out the other healthful plant foods such as fruits, beans, nuts, seeds, or whole grains.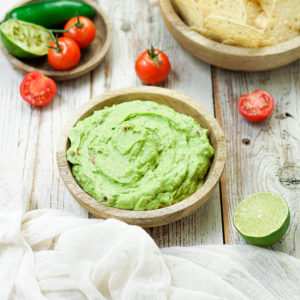 6. How do you recommend people include more vegetables in their diet?
We encourage them to include a vegetable at every meal! Having scrambled eggs?  Sauté some spinach and onions before adding the eggs. Having rice and beans? Roast some sweet potatoes to add color and nutrition. Having guacamole for a snack? Find different veggies to dip like daikon radishes, endive leaves, fennel, or asparagus spears.
7. What are the healthiest cooking methods?
There are plenty of ways to cook your vegetables so find what you like best – roasting, grilling, lightly steaming, sautéing, broiling or simply eating them raw. As long as you are eating vegetables, you're good! My least favorite way to prepare veggies is boiling because some of the nutrients will leach out into the water. However, if that's your preferred method, go for it! We'd never want someone to turn down a serving of these healthful foods. Overall, we stress cooking vegetables any way that you will enjoy eating them.  
8. How can I eat healthy while remaining social?
If you are eating out, add a side-salad or dish of vegetables to whatever you are eating.  When going to someone's house, offer to bring an appetizer or side dish filled with your favorite plant foods. Chances are, someone will be asking for that recipe!
9. Do you have any easy, go-to, 4-ingredient (or less) recipes you recommend?
Easy Bean Dip
I love dips! It's a quick snack and sometimes I'll have a dip for lunch paired with my favorite seedy cracker or vegetable. 
1 can of beans (any type – kidney, black, cannellini, chickpea), drained and rinsed

1 tbsp of olive oil

1 clove of garlic

salt to taste
Add all ingredients to a food processor and pulse until well-combined and creamy.
Roasted Chickpeas
I love homemade roasted chickpeas better than store-bought. You have control over the amount of salt and oil that is added. They are my favorite go-to snack!
1 can of chickpeas, drained, rinsed, and dried completely

1 tbsp of your favorite spice or a combination of spices equivalent to 1 tbsp

1 tsp of dried herbs (parsley, rosemary, oregano, Italian seasoning, dill, etc.)

olive oil spray
Pre-heat oven to 375ºF.  Arrange on a baking sheet in a single layer and roast for 35 to 45 minutes, shaking the pan every 10 minutes. They will be golden brown and crunchy on the outside when done.

Combine all the spices. Remove chickpeas from oven when done and spray with olive oil. Immediately toss with spices and herbs while hot. Eat at room temperature.
10. Is there one piece of nutritional advice that you can give that applies to people eating every different diet type? 
Barring there are no underlying medical conditions or food allergies, our advice is to eat all different types of plant foods. Every plant has its own nutrient profile so the more we include in our diet, the more variety vitamins, minerals and antioxidants we can get.
---
Who is Michele DiCristofaro MS, RD, LDN?
Michele DiCristofaro MS, RD, LDN is Unite for HER's Senior Nutrition Associate and Culinary Dietitian. She has been with Unite for HER's Nutrition Team since 2019 and shares their nutrition mission and philosophy with their community at a local and national level. As part of the Unite for HER Wellness Program, she motivates Unite for HER participants to utilize nutrition offerings, which include nutrition counseling during treatment and beyond and nutrition education via virtual cooking demonstrations, the UFH blog, and social media outlets.
Prior to joining Unite for HER, she was the Nutrition Education Coordinator for Devereux Children's Behavioral Health Services in Malvern, PA where she taught healthy cooking classes for children and adolescents. She received a BS in Marketing from York College of Pennsylvania and obtained her Masters in Clinical Nutrition from Immaculata University in Malvern, PA. She currently resides in the Philadelphia area with her husband and son.