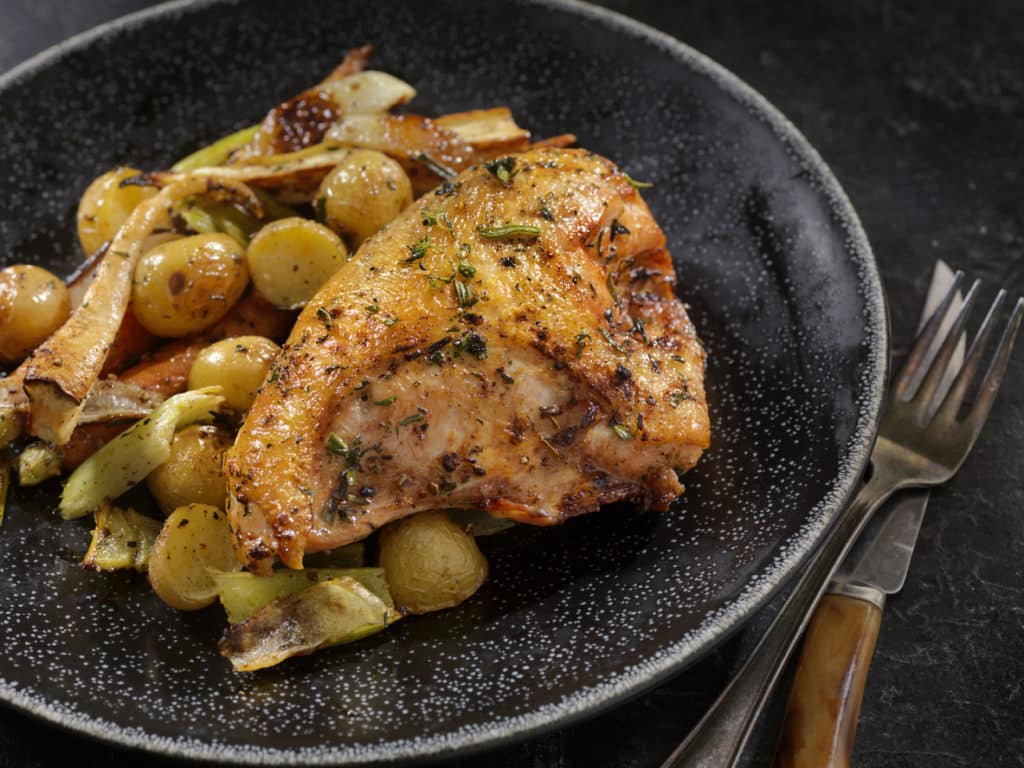 One Pan Chicken, Carrots, and Red Potatoes
One Pan Chicken, Carrots, and Red Potatoes
Print Recipe
Pin Recipe
Ingredients
4

chicken breasts

3

medium red potatoes

cubed

4

large carrots

halved

olive or coconut oil

1

lemon

or lemon juice

rosemary

optional

lemon pepper

optional

salt and pepper to taste
Instructions
Preheat Oven to 400 degrees and grease your pan, cookie sheet, or baking dish.

Wash the chicken breasts and set them into the baking dish. Wash the potatoes (unless you're into dirty potatoes, not judging). Cut them into smaller pieces to your liking then set in the baking dish. Halve the carrots down the middle after washing them and add them to the dish.

Pour a tiny amount of olive oil into the slits you just made, about a half teaspoon each. This will take your chicken game to the next level!

Take your lemon and sprinkle the lemon juice all over the entire contents of your creation.

Coat the carrots and potatoes in the olive oil (of course, use coconut oil if you're feeling festive).

Sprinkle salt salt and pepper. I also will use lemon pepper on this dish, so if you're really feeling festive and want to wow your eaters: use lemon pepper. You can add a little rosemary as well if you like.

Place into oven for about 30 to 35 minutes. I am obsessive about chicken being "done" so I typically cut open one of the breasts and see if it is fully cooked!
Did you make this recipe? Share your creation and tag us @farmboxdirect and #farmboxdirect!