Mental Health Awareness Month: Improving Mental Health Through Social Exercise
In honor of National Mental Health Awareness Month, we encourage you to support the health of your mind with positive activities. Surrounding yourself with people you love and care about is a great way to improve your mental health. Promote positive, healthy lifestyle practices by exercising with a friend or in a group setting. Here are a few ideas for social exercising:
Get walking! Start a walking group with people in your neighborhood or who live close by. Agree on a daily walking time, whether in the morning or evening, and get moving! Dress for the weather and enjoy this healthy activity with friends.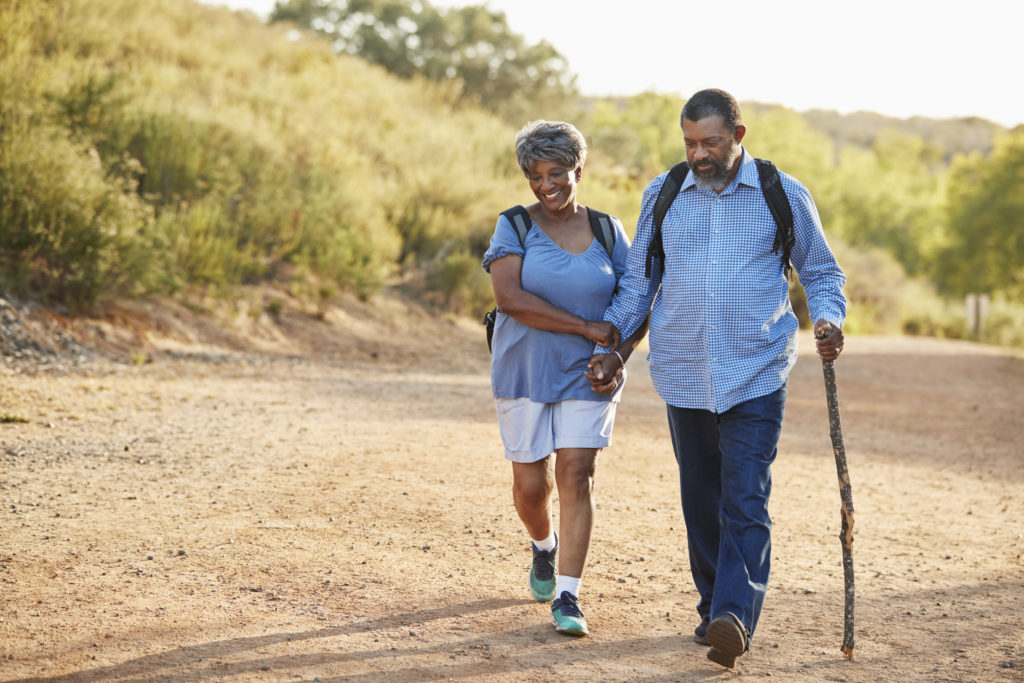 Kitchen time! It's fun to learn a new recipe. It's even more fun to share it with others! Organize an evening or weekend lunch or dinner. Gather your friends, loved ones, or those in your support group wanting to get healthy together. You can switch off hosting each time so everyone in the group gets the chance to cook a healthy meal for the others. 
Get in the garden (or yard!) Outdoor work is a form of physical activity. Depending on the time of year, there may be lots of garden or yard work to be done. If you have a helping hand from a friend, the amount of work will get cut in half. You'll also get a good workout in.
Disclaimer: Please make sure to consult your doctor before engaging in these exercises to confirm you are in a physically capable state. Note: these exercises were not created by a doctor. If you have health questions or concerns, consult a medical professional prior to engaging in any of these activities.